2018 Auction

Five days and six nights accommodations with lodging, meals and guides for fishing  the Miramichi in Sillikers, New Brunswick. Licenses, taxes and gratuities not included.

Black Brook Salmon Club – A historic Salmon Fishing Camp on the Main SW Miramichi below the mouth of the Cains River. This trip is for 2 rods and for 3 days of fishing spread over 4 calendar days – starting the afternoon of the first day and ending the morning after the last night – thus 4 days and 3 nights. This trip is for the 2017 season.  Licenses and gratuities not included. www.blackbrooksc.com
                                                              The GLISTA CAMP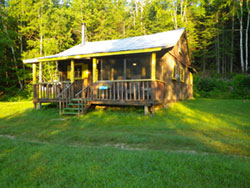 The Glista Miramichi River Camp: One week on the Miramichi with an amazing setting overlooking the river. Located halfway between Doaktown and Blackville. Fish the camp's two private pools and adjoining Crowne Water. NB guide, gratuity and license not included.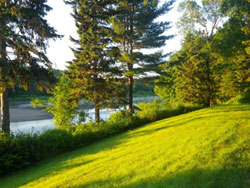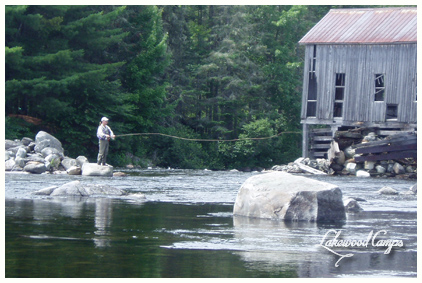 LAKEWOOD CAMPS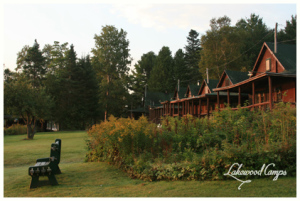 Lakewood Camps, Maine:  2 days, 2 nights (6 meals each) for 2 rods at Middle Dam on the "Renown" Rapid River fishing for Landlocked Salmon and World Class Native Brook Trout. Includes lodging, meals and the boat ride to and from camp. Licenses, guides, taxes and gratuities not included. Your opportunity to experience a historic fly fishing camp on every ones bucket list. visit: www.lakewoodcamps.com
Truro Vineyards and Hal & Donna Gorman
Bid on this spectacular tour and vineyard visit.  Take this trip to Truro Cape Cod with a party of up to 8. Your group will take a guided tour, be given a tasting of our great wines and be treated to a lunch from our "best on the Cape" food truck, the Crush Pad.
This package includes 2 bottles of our "Triumph" award winning red wine and a special package our "Twenty Boat Spiced Cape Cod Rum."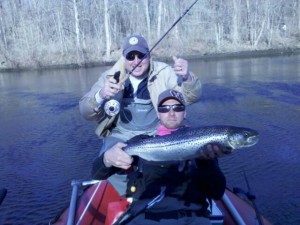 DriftSmith Outfitters: Shetucket River float trip for Broodstock Atlantic Salmon in Connecticut.  From the Scotland Dam to Baltic for 2 rods. Atlantic Salmon season from October 1 to March 31.    http://www.driftsmithoutfitters.com/
DriftSmith Outfitters: Premier One Day Drift Boat Trip on the Salmon River, NY for Steelhead in March or April 2015. Includes streamside lunch two rods and one day Drift Boat. Bonus! One nights lodging at Mid-River Motel. Based on mutually agreeable date. Book It Now!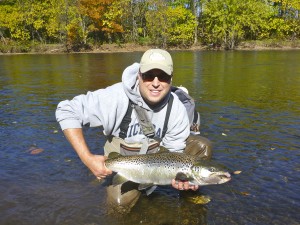 Naugatuck River Salmon Fishing: 2 Rods, 1 day with guide Ben Bilello from 10/1/15 to 12/15/15. Date to be mutually agreed upon. Gratuity not included. Visit: www.benbilello.com/salmonflies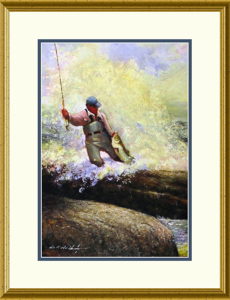 Luther K. Hall Hand Painted Print
"BIG STRIPER" (Block Island)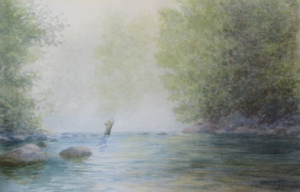 Charles McCaughtry
"First Light – First Strike"
Lithograph
Hartford Distributors: A Grizzly 40 – Yuengling Super Cooler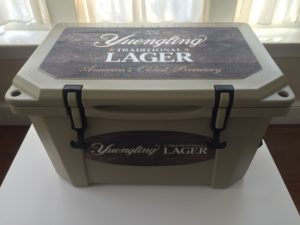 Joe Ravita: Four boxes of favorite Atlantic salmon flies.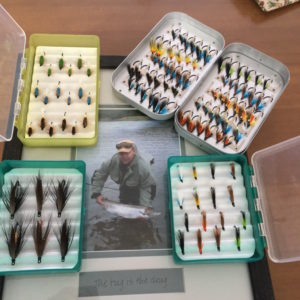 Fine Cigars from Culbro LLC: 1 box Punch Pun Roth Cel EMS 41/2 x 50 Cigars, 1 box Macanudo Montego Y CIA, Hyde Park Café, 25 Exquisite Cigars, 1 box Partagas  YCa, Black Label Magnifico, 20 Cigars.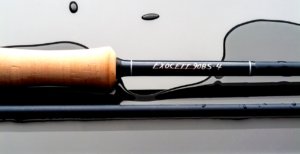 Thomas & Thomas New Exocett 9′, 9 wt., 4 pc. Big Game Fly Rod
Michael F. Motyl Custom Tied Flies: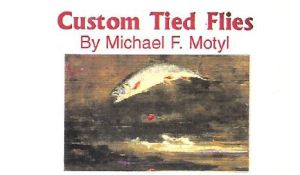 Michael Motyl flies are available at The Compleat Angler in Darien, CT
50 Hairwing Salmon Flies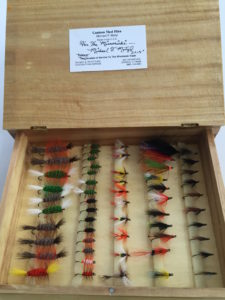 56 Flies for the Miramichi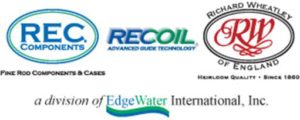 4 Richard Wheatley fly boxes and one of our new REC Magna Staffs (wading staff). 
plus these REC Components. for more info, visit: www.rec.com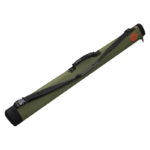 The Compleat Angler: Two Gift Certificates to use as you like.    https://www.compleatangleronline.com/
Mark Lewchik Flies: This year Mark chose a selection of "Little Tunny" False Albacore flies for his offering. Visit www.riversendtackle.com for more information on Mark's flies.